Genshin Sleepy Babies Glitter Epoxy Acrylic Keychains
Regular price

Sale price

$15.00 USD

Unit price

per
6 cm.(2.5 inches) Double-sided Glitter Epoxy Acrylic charms of Genshin boys, cuddly and sleepy edition ! Comes with gold/silver heart clasps !
VOL. 1 Consists of :
- Childe
- Diluc & Kaeya
- Kazuha
- Ayato & Ayaka
- Xiao
- Xiao ( Special one sided red Xiao )
- Zhongli
- Aether & Lumine
-  Venti
VOL. 2 Consists of :
- Hutao
- Albedo & Klee
- Kokomi 
- Tighnari 
- Cyno 
- Nahida
- Raiden
- Wanderer
VOL. 3 Consists of :
- Alhaitham & Kaveh
- Neuvilette (NEW)
- Fontaine Siblings (NEW)
*Characters labelled (NEW) are preorders (eg. Lyney, Lynette, Freminet, Furina, Neuvilette, Wriothesley, Arlecchino) ! If your order contains them, please allow upto 2-3 months of production after preorder closes before shipping~

PREORDER CLOSING DATE : 15th OCT(same as claw clips)
Share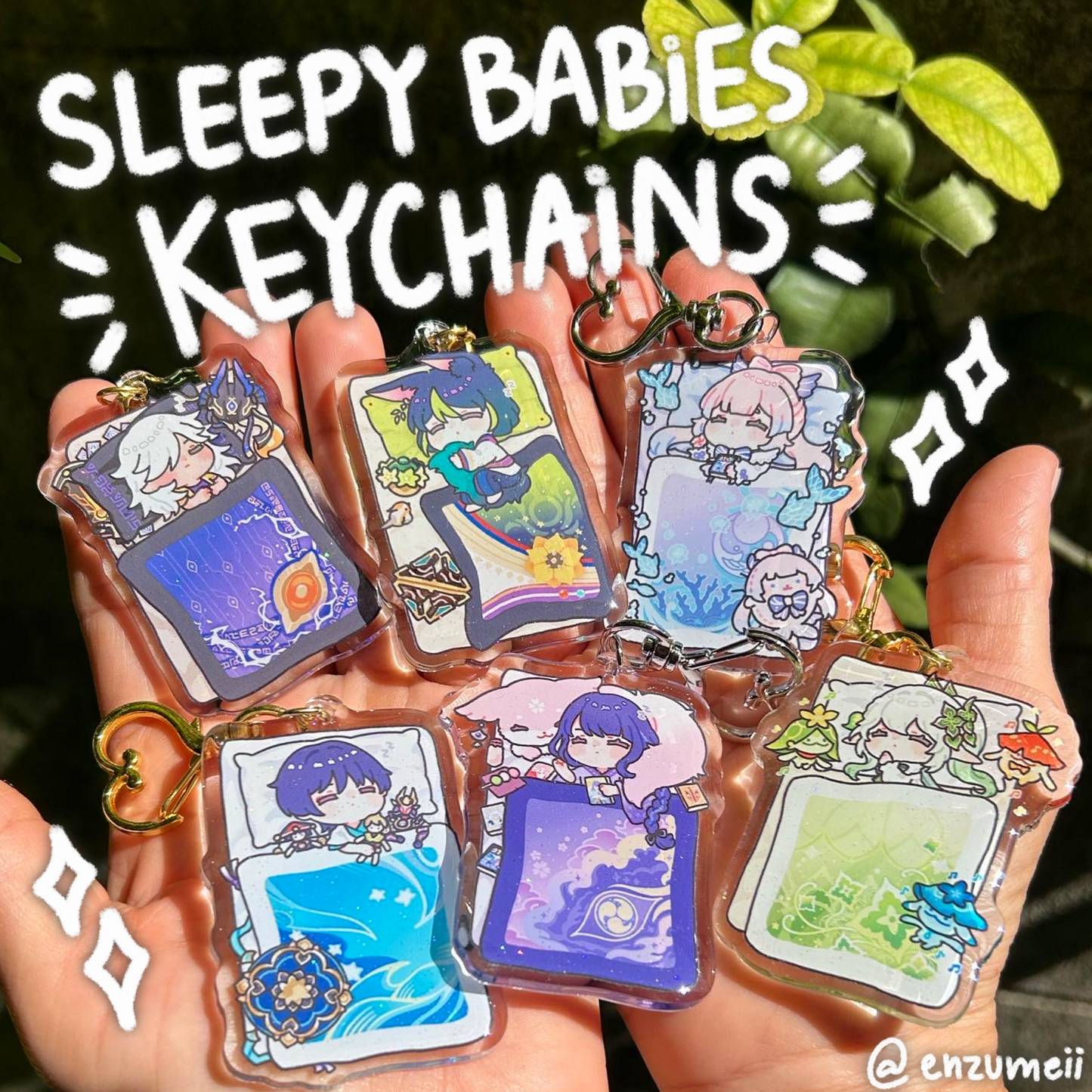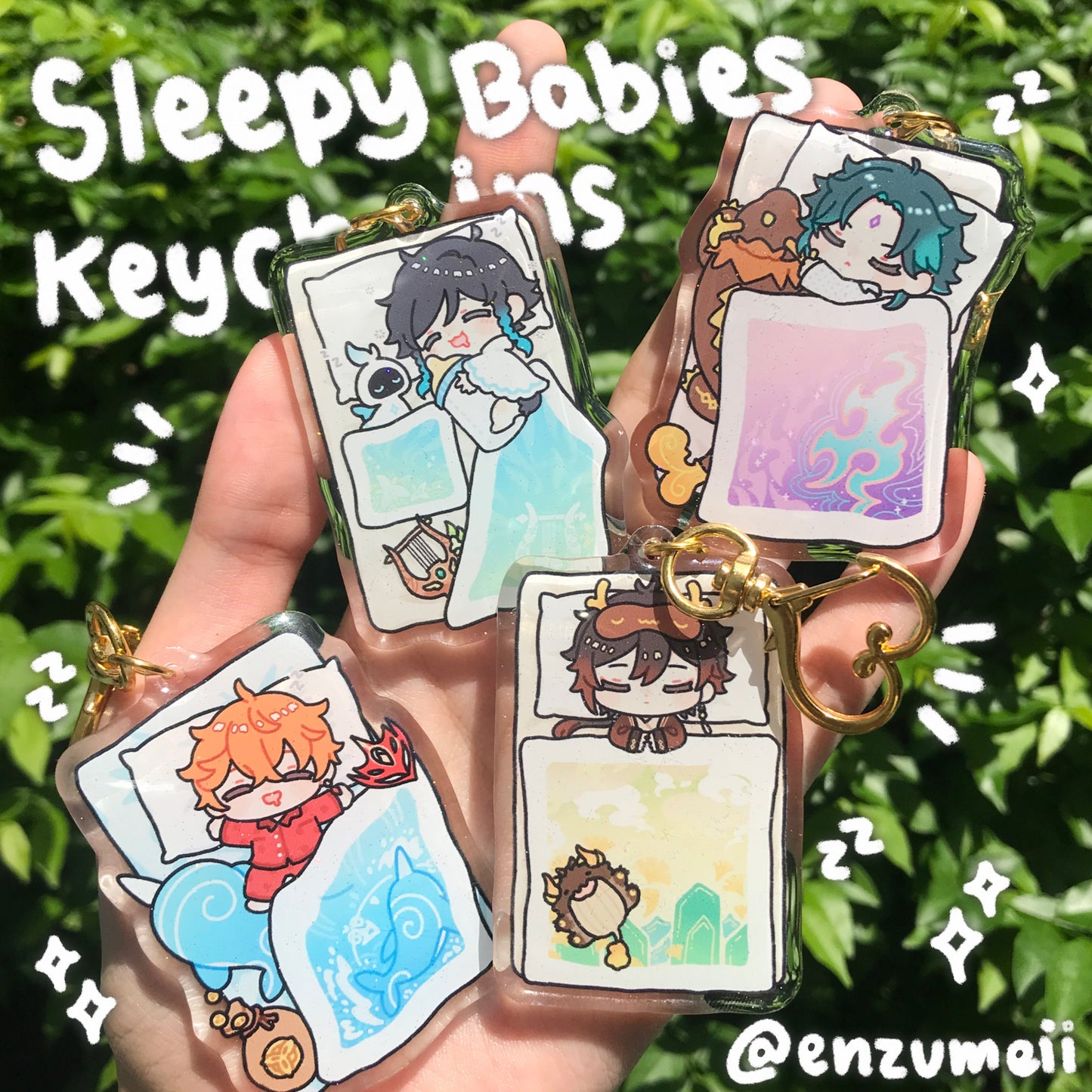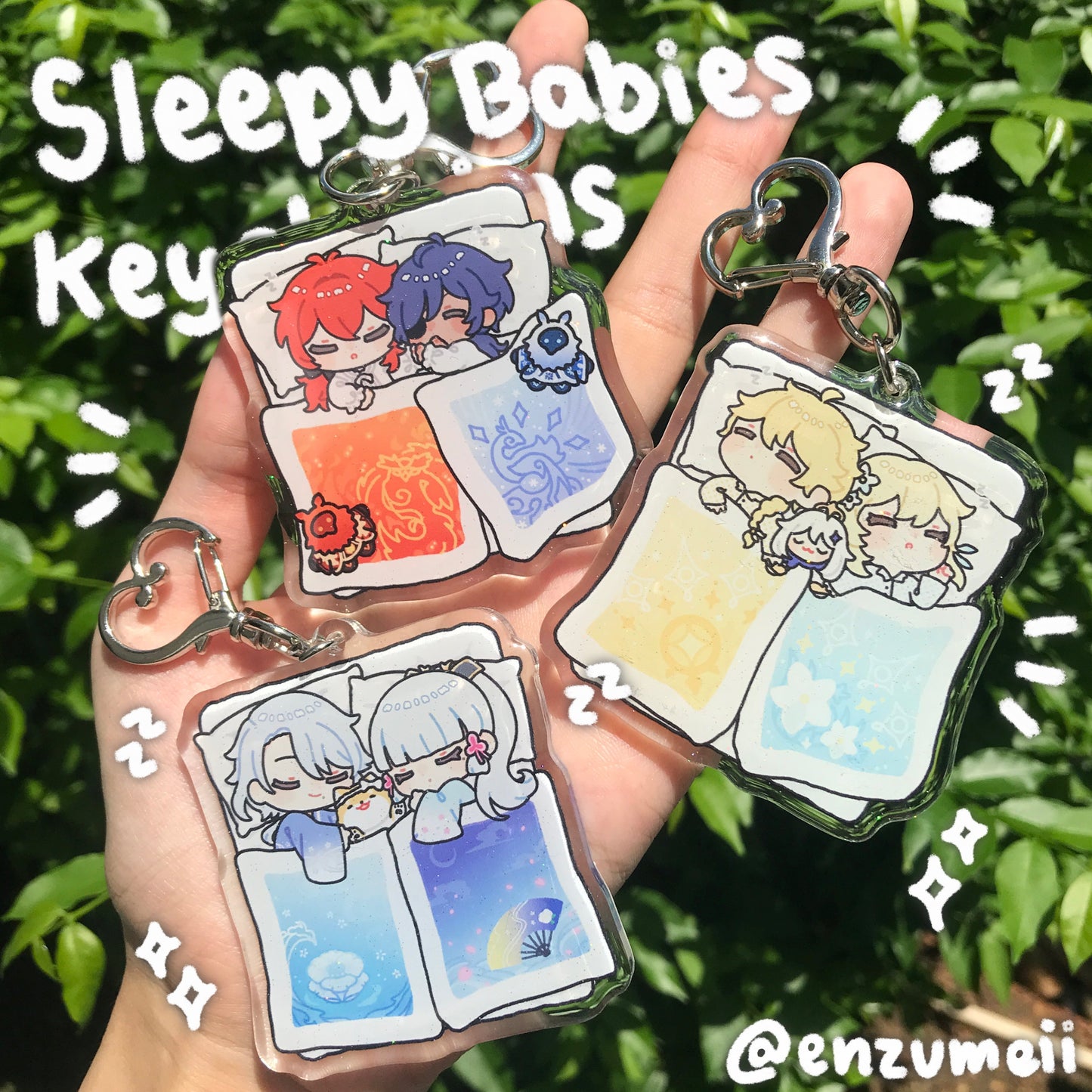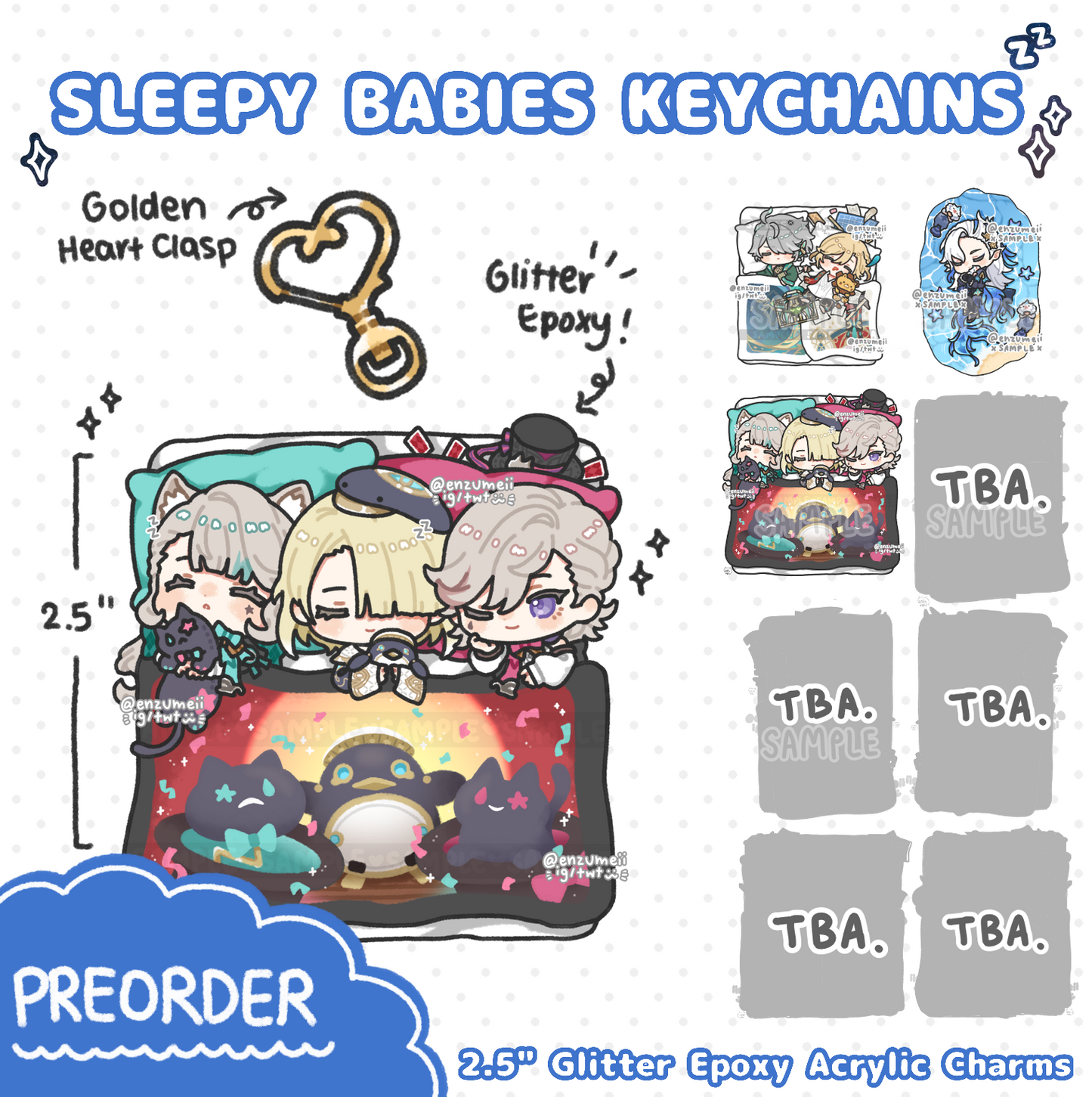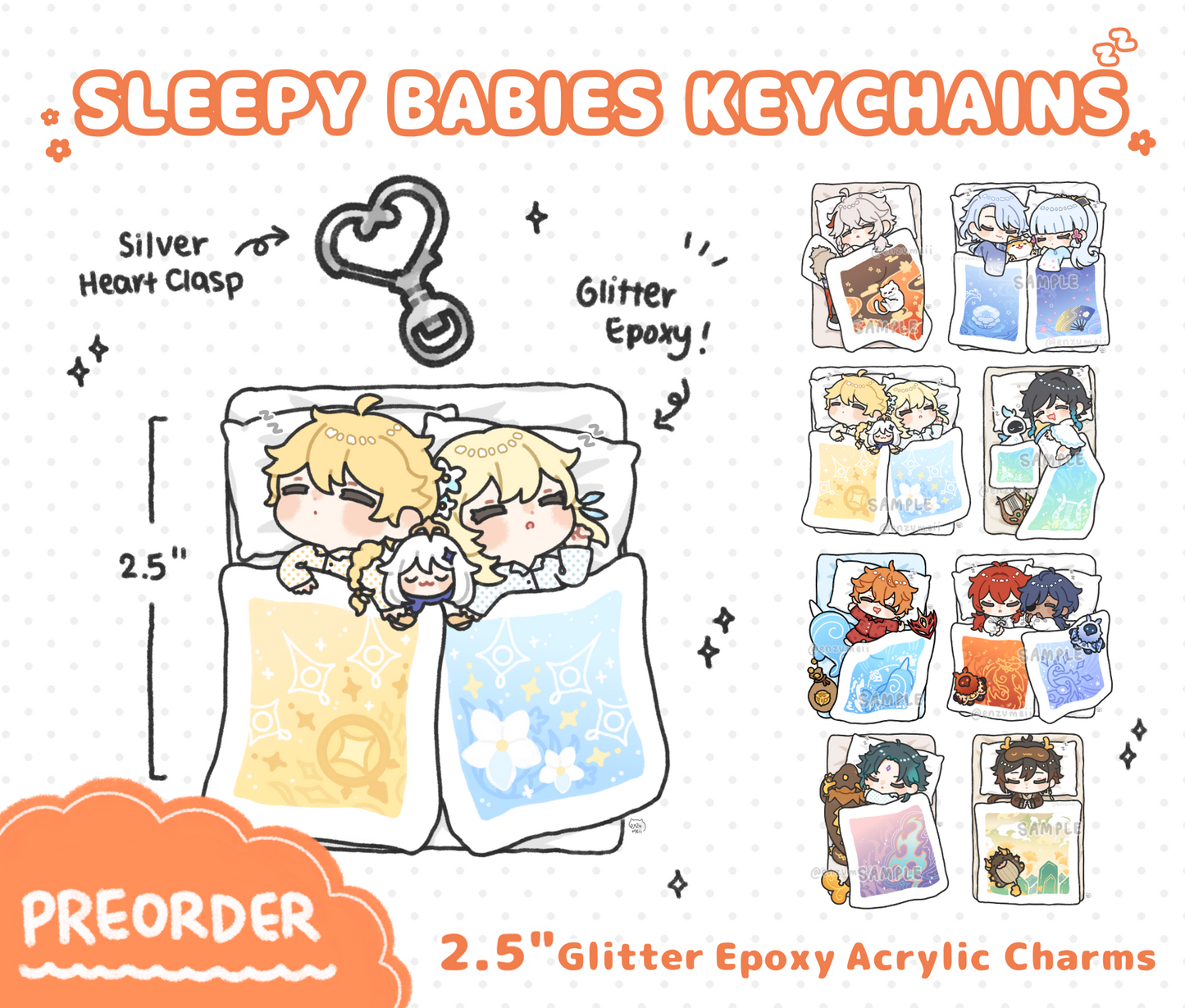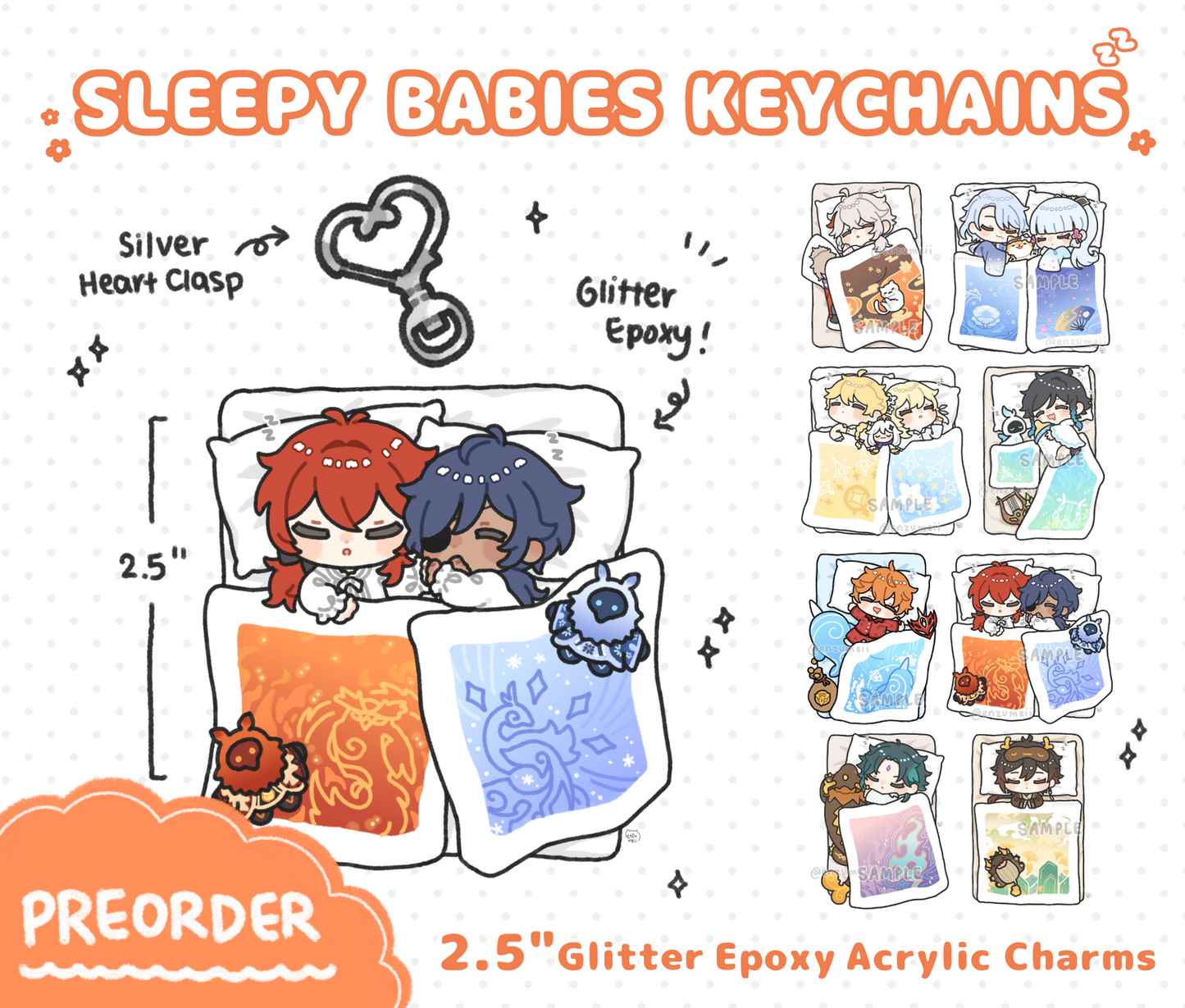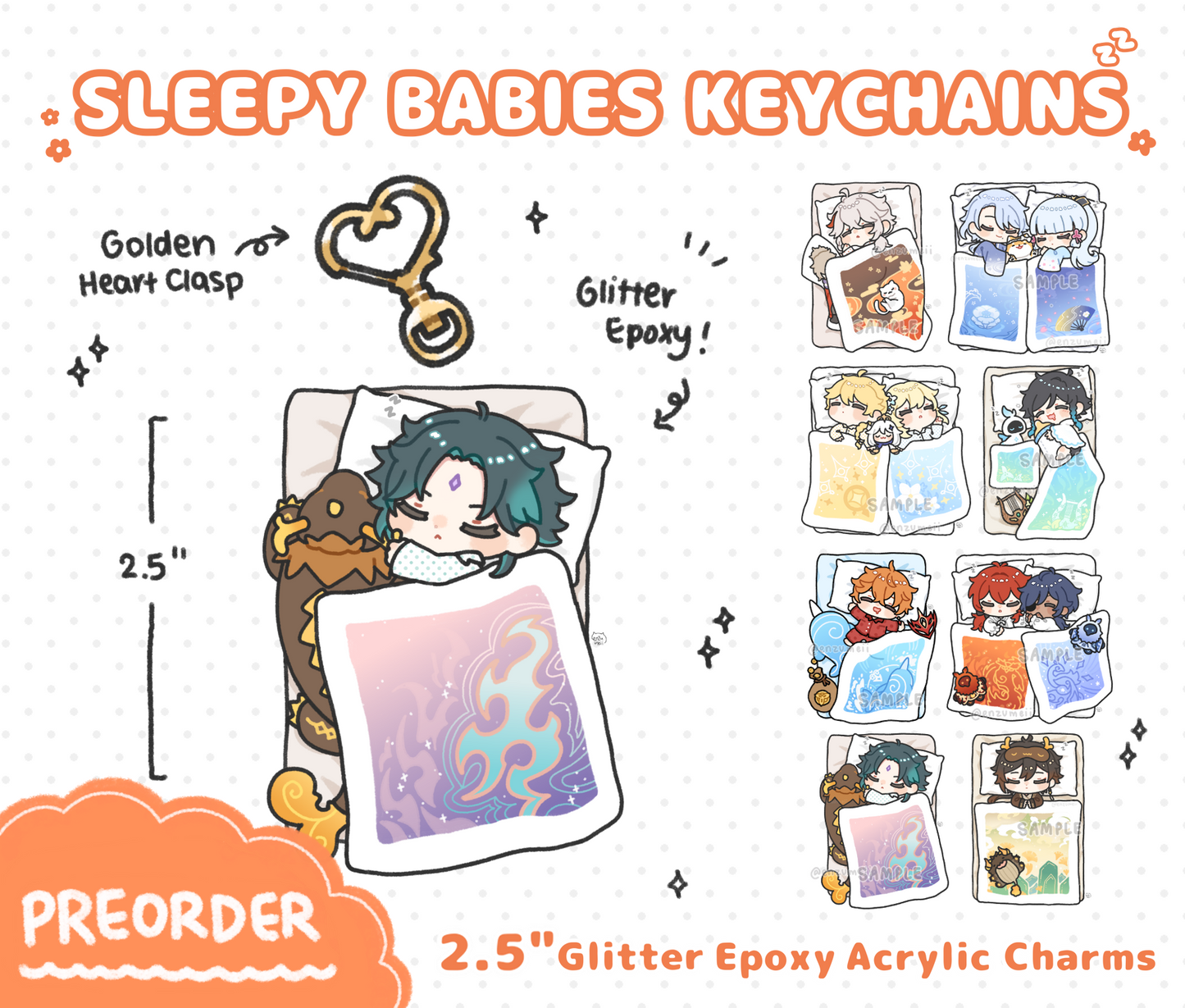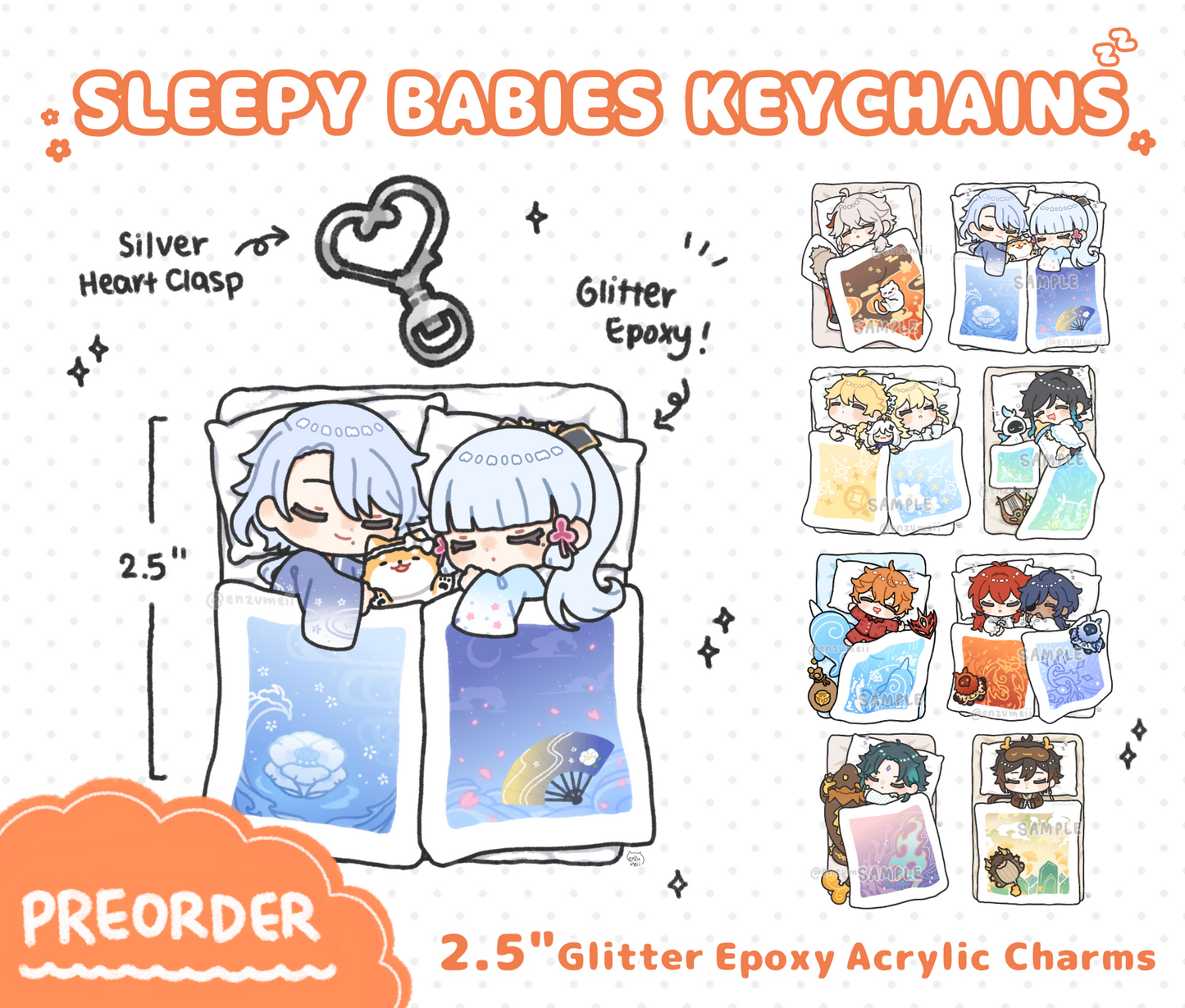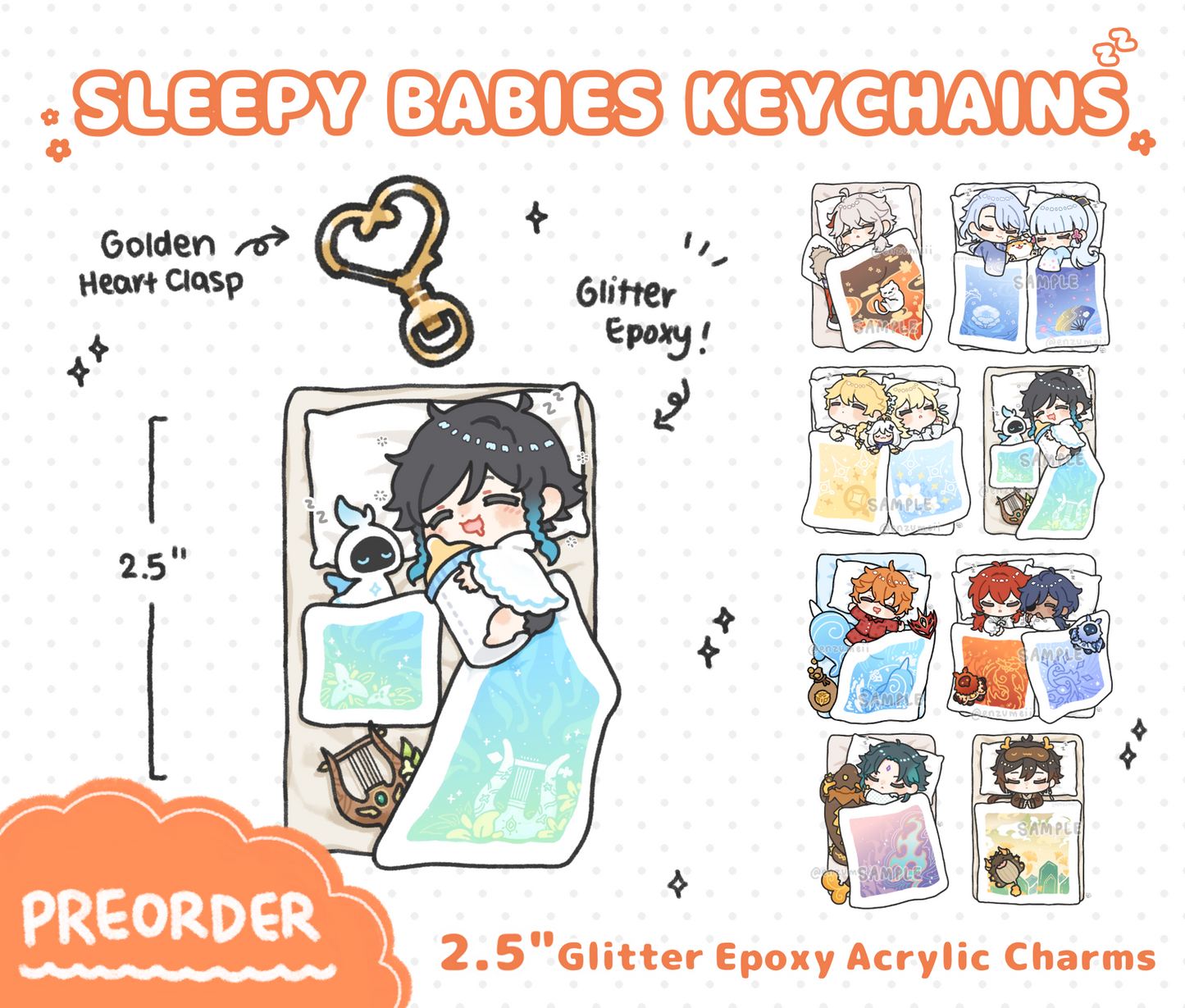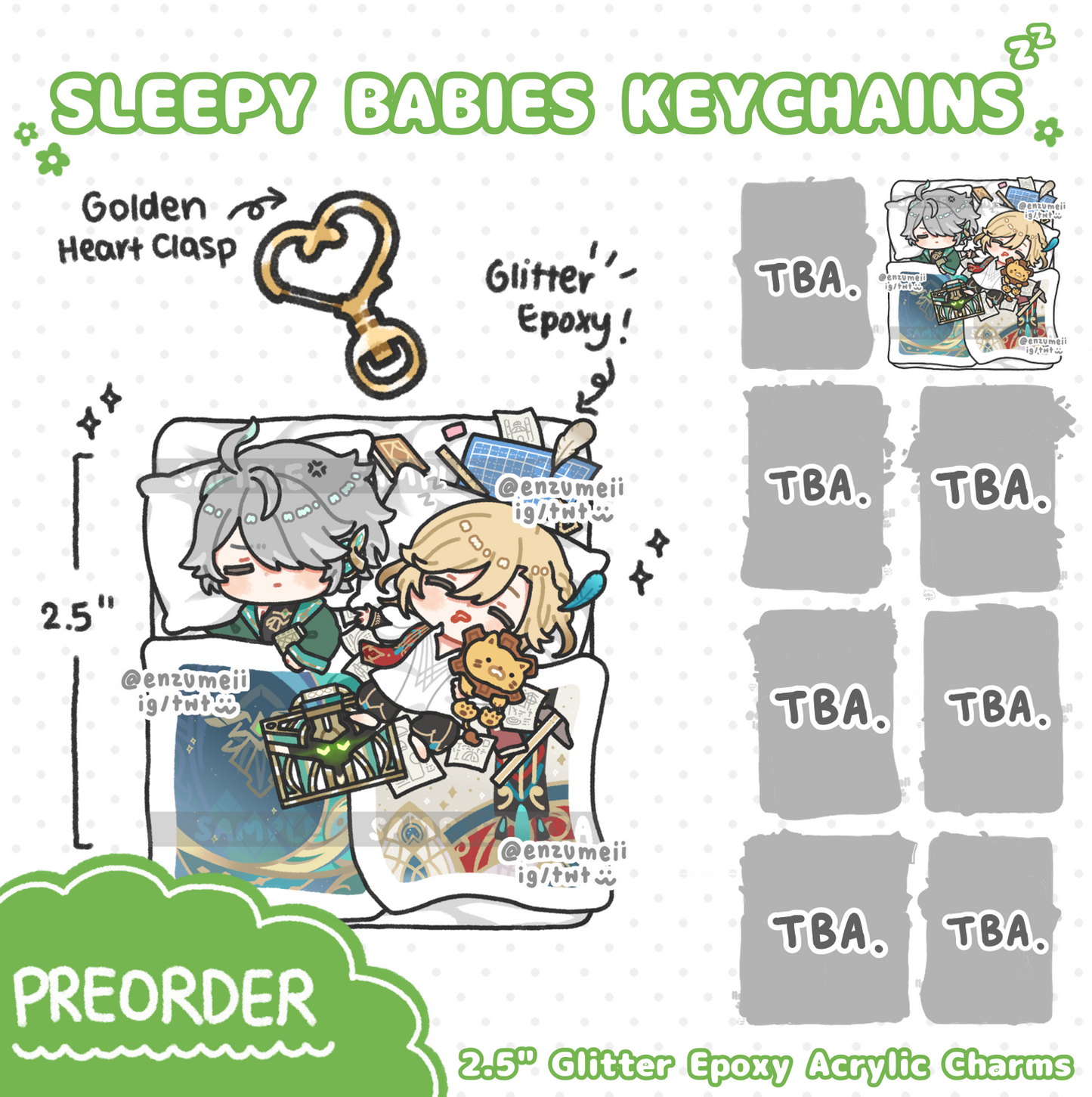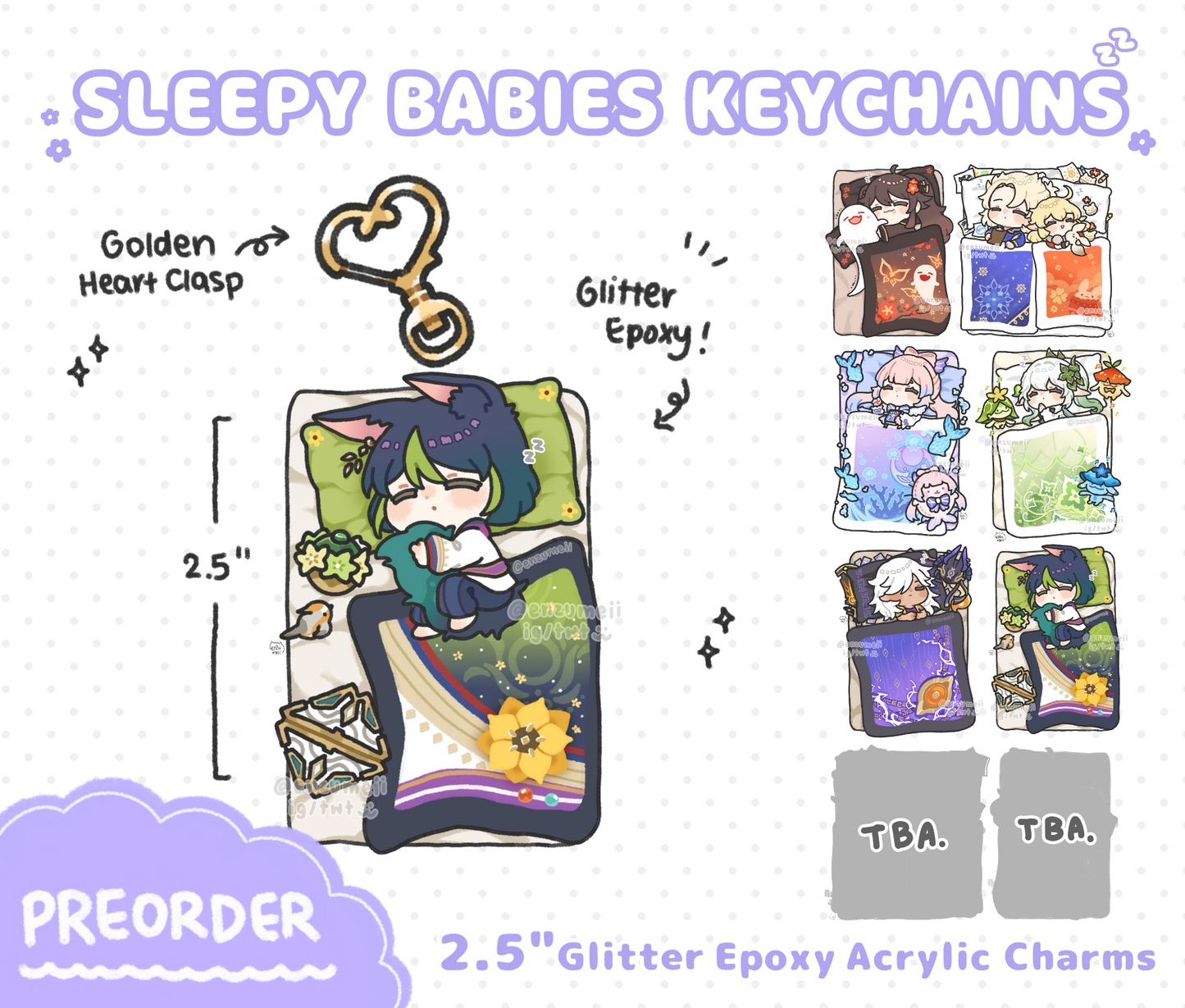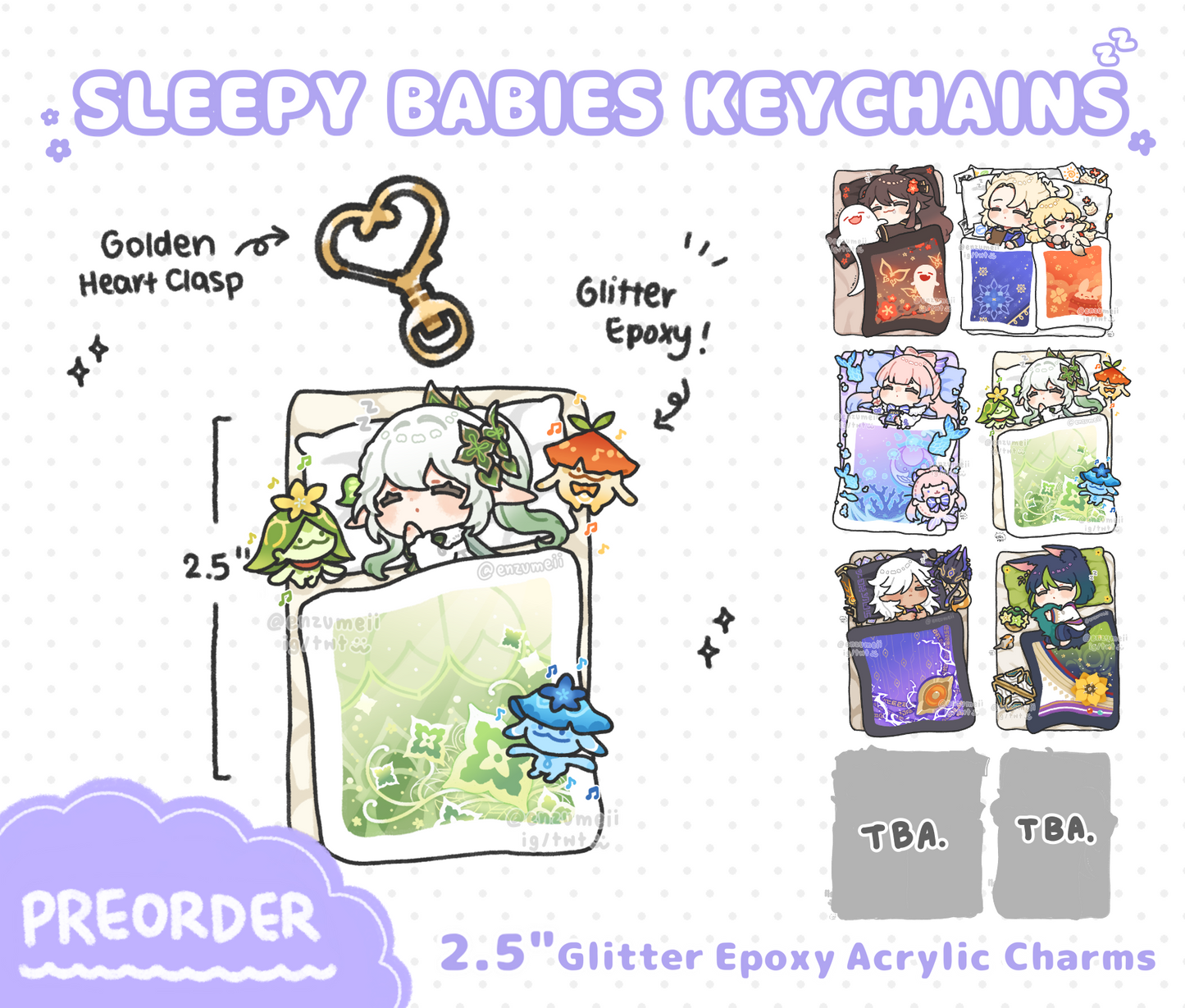 Little babies!!
I bought two keychains a Tartaglia one for myself and an Albedo&Klee one for my friend, i hope she will like it. As for myself I think they're really cute and beautiful. Not to mention that the quality is perfect. I also got a sticker with mine as well.
I would like to come back in the future to buy some other things.
Sleepy Hutao Keychain
got it for my friend as a birthday gift, she absolutely adored it
So pretty!!
I really love the glitter and the rounded edges of the charm itself, the heart clasp is also really pretty, and the chibis are just so cute!
So cute!
I received the keychain and it's the cutest thing ever! for everyone's reference I had this little guy delivered to Germany the tax was 1.6 euro, plus the standard custom clear fee of 6 euros that you'd need to pay for ANY taxable international parcels (flat fee. you can buy more and the fee is still 6). I was expecting this because I did a lot of international purchases so this is just a reminder for people who didn't know!